The Rising importance of the Industrial Panel PC and Applications
Few inventions have had as much impact on manufacturing environments around the world as the Industrial panel PC and related applications. These robust computers have evolved into a vital component for every industrial environment.
While the design of home computers is increasingly rigid, there is still little to compare a traditional computer to an Industrial Panel PC. In fact, the industrial computer is designed specifically for harsh environments in which a standard computer would be unable to withstand, and the software is something which requires a lot less attention regarding updates or maintenance.
Features and benefits and applications of an Industrial Panel PC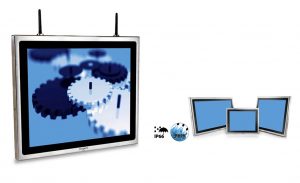 S22 , THREE MONITOR CAPACITY
Tangent's S22 Industrial Computer is an excellent example of the capacities of Industrial Panel PCs. The S22 Industrial computer is fanless, waterproof, shock proof and capable of operating in temperatures up to 104°F (0° to 40° C). Although the fanless nature of this particular model is common, the temperature capacity is not something found in all Industrial PCs. In fact, it must be noted that variations exist in Industrial computers, with each one equally powerful yet tailoring to a very specific environment.
For example, Tangent's high tech F15 Industrial Computer incorporates an Intel 3rd Gen Core i3/i7 processor and this resilient machine is fitted with a forklift mount.
Simply put, these purpose-built Industrial computers are specifically engineered with the rigors of tough machinery for applications such as a plant floor and other corporate, industrial and healthcare applications.
Consisting of a programmable logic controller (PLC), these applications can automate the production process and at the very least monitor this process by retrieving and calculating relevant data.
Along with offering an endless line of control and automation applications, Industrial Panel PCs also provide a seamless way to connect the corporate office with what is happening in the production environment.
The Industrial Panel PC: Take Home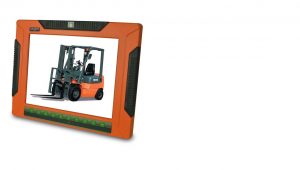 When you consider the overall value of these machines and processes, the rising importance of the Industrial Panel PC and applications is rather obvious. Many of these models such as the F15 Industrial Computer are extremely compact (15") which have a streamlining effect and helps to minimize unnecessary interference in the industrial workplace.
Tangent is a leading provider of Industrial Panel PCs and also a reliable resource to provide training and extensive support to assists with every aspect of the implementation process.
The Industrial Panel PC is now a necessity for healthcare, Industrial and corporate businesses to remain at the forefront of their respective industry, contact us today to find the right product for your workplace. 650-342-9388 or [email protected]