The pandemic has hit hospitals hard, and continues to do so. Doctors and nurses have had to prioritize which patients receive care in some parts of the country, rationing their supplies and time. During these times, doctors need reliable equipment that they can depend on. All-in-one medical computers help doctors and nurses multitask and use their time efficiently in the hospital.
All-In-One Medical Computers With Touchscreens
Many people assume that computers need a full setup to function. They think that a keyboard, large desk, and a mouse are all critical components to using a computer. But this doesn't have to be the case with the right all-in-one medical computers. All-in-one computers have the distinct advantage of being fully usable without any peripherals compared to traditional computers.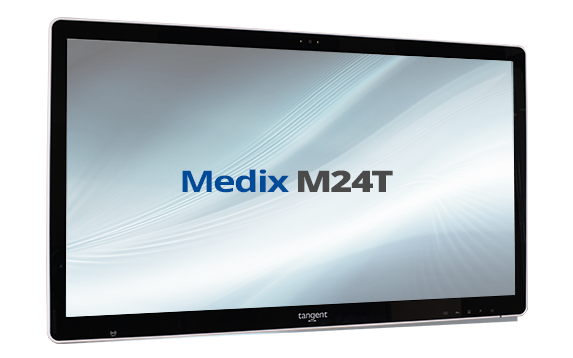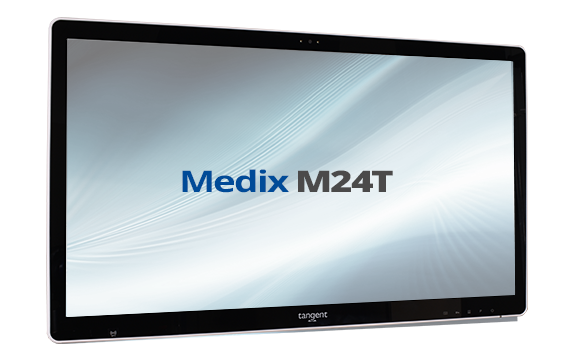 Take the M24t for instance. The M24T features a robust, 24 inch touchscreen. Doctors, nurses, and medical assistants can use this touchscreen in much the same way they use their own cellphones. The M24T's intuitive design means that it can be used without needing a large desk setup as well. A keyboard and mouse are only optional, not mandatory with this all-in-one medical computer.
The M24T can also be mounted in a variety of situations because of its design. It can be mounted to walls, robotic arms, and small desks that would not normally fit larger computers.
Antimicrobial In Nature
All-in-one medical computers from Tangent have another advantage over others: their antimicrobial coating. Every medical computer from Tangent comes equipped with a coating that mitigates the growth of harmful pathogens across its surfaces. This coating promotes a safer healthcare environment.
The touchscreens of Tangent all-in-one medical computers feature IP ratings for water resistance. This means that workers can clean them with traditional cleaning detergents commonly used in the hospital without damaging the unit.
Healthcare Made Easy With Tangent
Tangent strives to help hospitals create clean and safe working environments for doctors and nurses. Their line of all-in-one medical computers is just one way they help meet this goal. For more information, contact Tangent Sales today.