Demand for oil has significantly increased since the early days of this pandemic, but the question of when prices will truly stabilize is worth looking at. The price per barrel of crude oil was at a high of over $70 at the beginning of the year, and has since fallen and leveled off between $40 and $50 per barrel. When can oil producers expect these prices to rise, and how can they best prepare?
According to a new article by the Wall Street Journal, it may take some time. The good news, however, is that the recent approval of multiple vaccines has made the price of oil rise, and we may see prices well into the $60 range. By late 2021, the Wall Street Journal expects prices to restabilize, and the oil market to have completely recovered. In some places such as China, demand has already returned to nearly pre-pandemic levels.
While late 2021 may seem like a long ways away, the reality of the matter is that this timeframe is right around the corner, and prices will rise gradually rather than all at once. Oil producers can prepare for this rise now, and be ready for when prices increase by having their supply chains modernized. With Tangent industrial grade computers, oil production facilities can prepare for an increase in demand in a flexible and efficient manner.
Tangent Industrial Grade Computers For Oil Production
If these last few months have taught us anything, it's that oil production needs to be flexible. In the early days of this pandemic, oil producers were forced to turn off wells, and were uncertain of the long term damage this could cause said wells. Preparing for situations like these is now in the playbook for oil producers, and flexibility is the name of the game.
With Tangent industrial computers, oil producers can customize their oil rigs, processing plants, and supply chains to maximize their flexibility. With multiple customization options, Tangent Industrial computers can be a part of numerous operations in your oil production chain, regardless of their levels of production.
Tangent's mini industrial computers like the Rugged Mini E3 are fully customizable, with options for RAM up to 32 gigabytes. This means that they can run as few or as many industrial programs as needed. Their small form factor also allows them to be situated in nearly any part of an oil production facility, or even inside an industrial vehicle as in-vehicle industrial computer.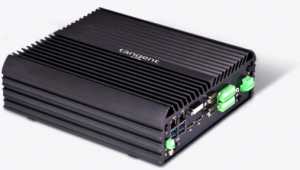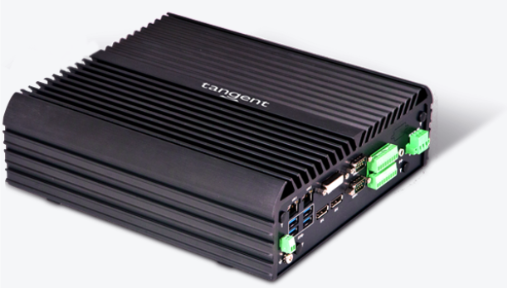 Other industrial computers like the Rugged Mini O from Tangent are IP69K rated to be water and dust proof. This allows them to be used in harsh conditions like on oil rigs without worry about their long term performance.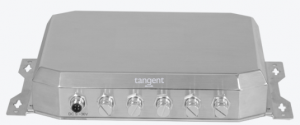 With all of Tangent's industrial computers, your facility is utilizing computational power that can be shifted and altered at your discretion. In-vehicle computers can become oil rig monitors, oil rig monitors can make their way into oil production plants — the list goes on.
Prepare For Rising Oil Demand With Tangent
Tangent knows that it's hard to imagine what the future will look like. But with widespread vaccinations on the horizon, a new normal is also appearing. Prepare for this new normal with Tangent by contacting Tangent Sales today.