Smart Card Readers For Touchless Sign-In
Medical staff typically must touch their medical grade computers In order to login to them. If multiple medical staff are using the same room, this can quickly lead to them spreading germs from one room to the next. Reducing the amount a doctor or nurse has to use a keyboard can help mitigate the spread of germs. Smart Card readers make this possible with touchless sign-in.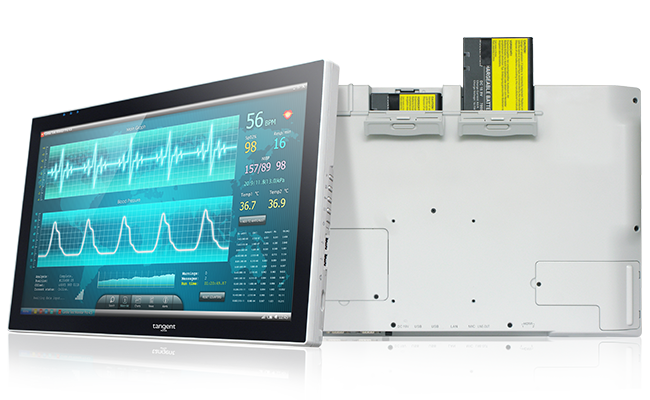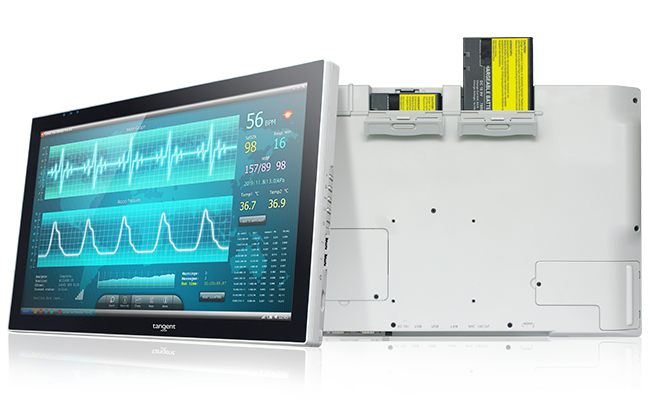 Medical grade computers like the T24B feature Smart Card readers that allow for easy logins. This can help doctors easily login to computers with minimal contact. For nurses, Smart Card readers allow them to witness medication use or disposal easily and safely with the potential for zero contact with a device. They can simply insert their Smart Card badge and have their witnessing recorded on your database software.
Antimicrobial Medical Grade Computers
Of course, a reduction in touching a medical grade computer doesn't mean that it isn't being touched at all. The fact remains that these computers are being used constantly. Tangent medical grade computers come with an antimicrobial enclosure to help reduce the risk of bacteria spread in the hospital. These antimicrobial enclosures mitigate the growth of pathogens across the medical grade computer.
In addition to these enclosures, every Tangent computer comes equipped with a fully washable touchscreen. These touchscreens reduce the amount of time your doctors need to spend on their keyboards, and can easily be cleaned with standard detergents.
RFID And Barcode Scanning Made Easy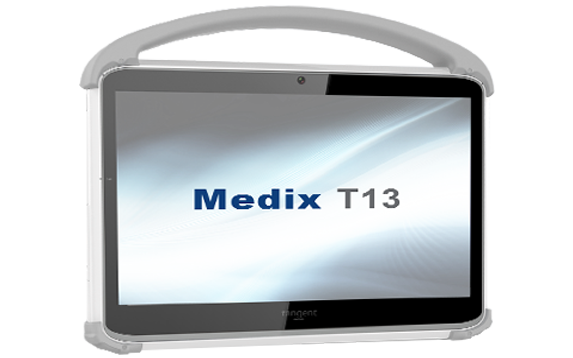 In addition to touchless login capabilities with a Smart Card reader, some Tangent medical grade computers can make use of other touchless systems. The T13 Tablet from Tangent can be equipped with both an RFID reader and Barcode scanner. Both of these devices can be natively attached to the T13 and can help your staff with inventory management, patient information tracking, human milk workflows, and more. 
Go Touchless With Tangent
Touchless systems are rapidly becoming the norm across many sectors, and it's time for the medical industry to catch up. Tangent medical grade computers have features which promote touchless use and help create a safer hospital environment. For more information, contact Tangent Sales today.