There are many uses for medical PCs in the hospital. They can be used to keep track of medical records, keep track of pharmacy inventory, and help lab technicians in their work. But there isn't always room in every hospital for a full desk setup that some medical PCs require. Tangent computers differ in this regard. Your IT team can mount these computers in nearly any situation, giving your doctors and nurses the computing power they need from anywhere in the hospital.
Why You Should Mount Your PCs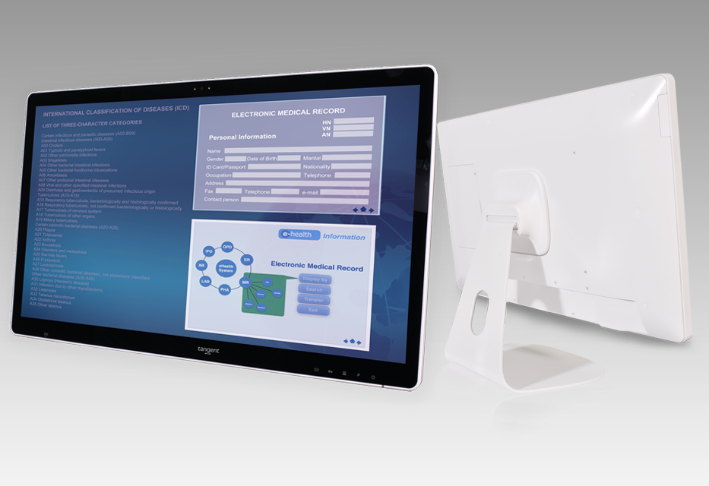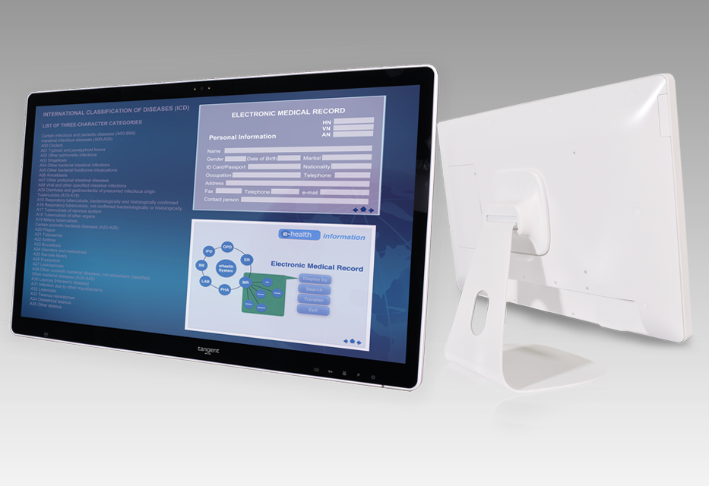 Mounting PCs isn't just for looks. Many hospitals have had to ration not only their medical supplies during this pandemic, but also their square footage. Mounting your computers to walls eliminate the need for full desk setups, and can save valuable space. Of course, your medical PCs will need to be touchscreen in order to be usable when mounted. But nearly every medical grade computer from Tangent is fully mountable. The M24T features both a touchscreen and the ability to be mounted.
How To Mount PCs On Walls
In order to mount a PC onto a wall, you'll need a VESA mounting system. VESA is one of the most common universal mounting standards currently used, and there are many systems to choose from. Some mounts offer the ability to turn or swivel the medical PC attached to it, offering more versatility.
Once you have found a system that meets your needs, you're staff will need to do the following steps:
Find a location to mount your medical PCs
Use a stud finder to find the studs in the desired location
Place the mounting system over the studs and mark where your drill holes will need to be
Drill out the holes
Screw in the mount
Attach the adjoining mount plate to your computer
Affix the computer to the mount
Just like that, your hospital is outfitted with fully mounted medical computers.
How To Mount Medical PCs On Arms
Mounting your hospital's medical PCs onto arms is just as easy. Arms can be used to move computers to many points in a room. Many arms already feature standard VESA mounting. In these cases, the installation is as easy as screwing the mounting plate onto the medical PC and then affixing the computer to the mount. In some cases, an adapter plate may be needed to convert the arm's system to a VESA one.
Tangent: The Best Mountable PCs
Saving space doesn't have to mean sacrificing usability. With Tangent medical PCs, doctors and nurses can fully utilised their computers from anywhere in the hospital. For more information, contact Tangent Sales today.