What's at the top of your checklist when looking for new medical computers? Performance is probably near the top. Your doctors need fast and reliable equipment that can perform a variety of duties. But while performance is crucial to the efficacy of your computers, there's another area worth considering: sanitation.
Multiple doctors and staff work with computers within a day. These computers can quickly and accidentally become a site for cross contamination within the hospital. This can lead to nosocomial infections, or worse. Tangent designs their medical computers to reduce these risks, prioritizing their sanitation features to help keep hospitals safe.
Antimicrobial Coating
Multiple people use a medical computer on any given day. Whether they are in a patient's room or nursing station, medical staff routinely share this equipment. While sanitary precautions can help stop the spread of germs on these devices, these precautions can only go so far. That's why Tangent includes an antimicrobial coating on all of their medical computers.
This antimicrobial coating is spread evenly over the surfaces of a medical computer. It mitigates the growth of harmful pathogens, preventing them from thriving upon contact. This can help reduce the risks imposed by traditional computers in the hospital.
Fanless Cooling System For Medical Computers
One of the biggest reasons why other computers are not used in sensitive rooms such as the operating room are because of their fans. These fans are crucial to cooling off the computer, but have the negative effect of circulating bacteria and dust all around a room. This can cause potential health hazards for patients undergoing a surgery, and also cause wear and tear on the computer.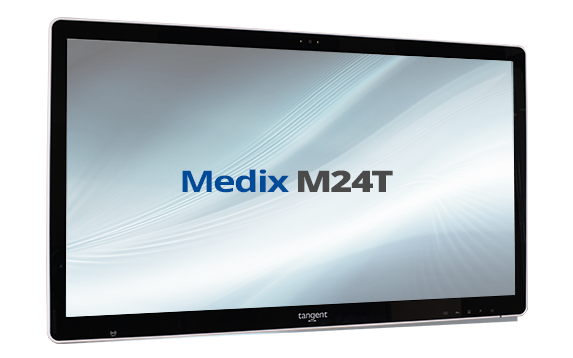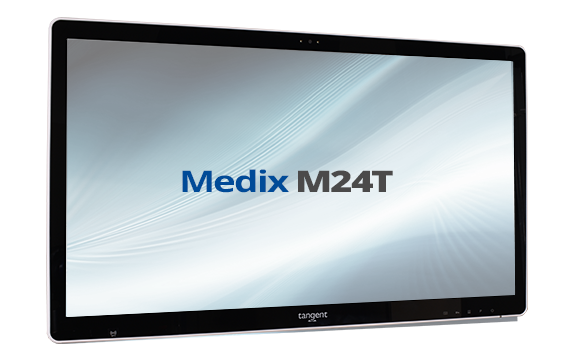 Medical computers like the M24T from Tangent alleviate this problem by using a fanless cooling system. This system keeps the computer cool without needing a fan. The solid body design saves your IT department valuable maintenance time, and causes the M24T to be far cleaner than a fan based computer.
IP Rated, Washable Screen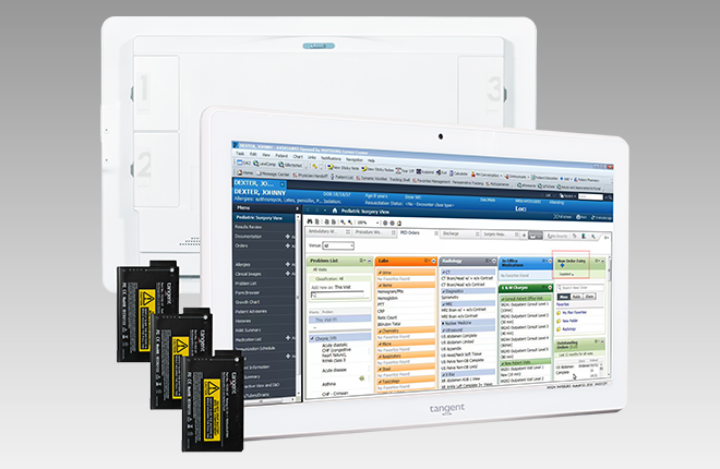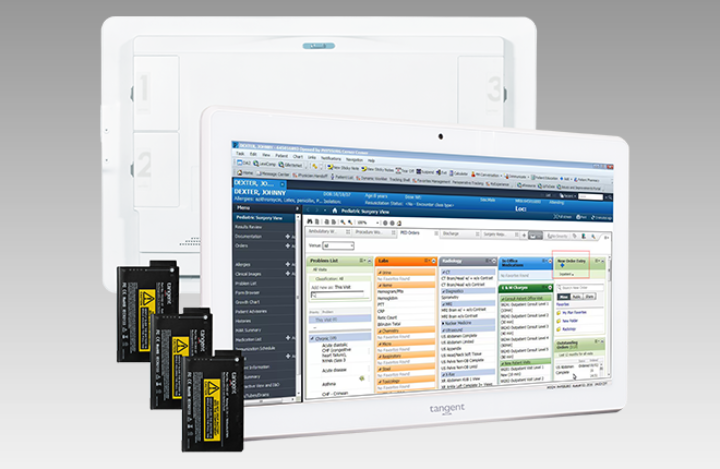 Regular cleanings are important for your medical computers. But many cannot handle traditional detergents used throughout hospitals to sterilize equipment. Tangent medical computers like the E24B are IP rated for water resistance. Their screens are fully washable with traditional cleaning solutions.
Create A Cleaner Hospital With Tangent Medical Computers
Hospitals need to be clean. The pandemic has shown the importance of routine santition work throughout the hospital. But enough is never enough. Create a cleaner and safer hospital with Tangent medical computers. For more information, contact Tangent Sales today.