When you think of your hospital, what comes to mind? You no doubt think of a place your local community depends on for quality healthcare. A place where your doctors, nurses, and medical staff all perform vital services each day for the greater good. But these days, you also probably think about the cleanliness of your hospital. As the pandemic continues on, hospitals need to remain vigilant in their sanitation practices. The right medical tablets can bolster these efforts and help create a cleaner, safer medical grade environment.
Medical Tablets: What Are They?
Medical tablets are not just another type of computer for your doctors to casually use. They can replace nearly every other computer that your doctors interact with. Unlike traditional tablets, medical tablets are specifically designed for the medical setting. The M8 from Tangent was built from the ground up for medical grade environments. It can run either on Windows or Android, and is capable of displaying many different medical programs.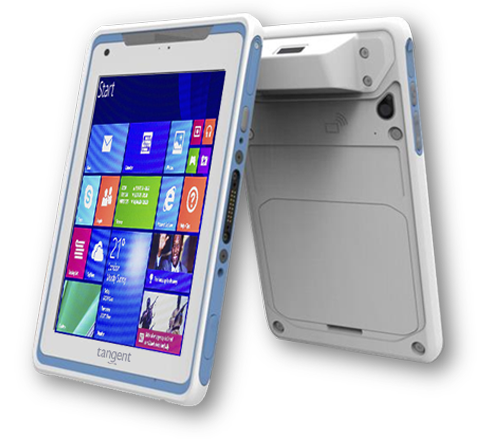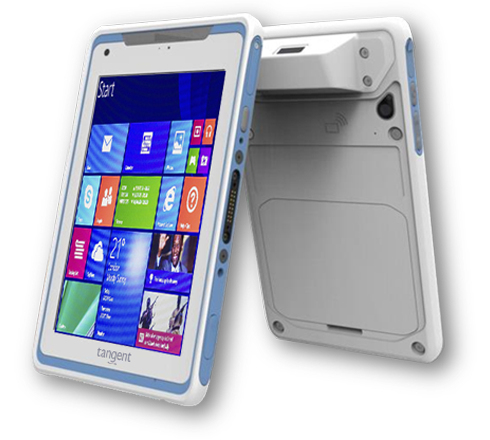 Doctors can look at patient charts, receive emails, and perform telehealth visits right from the palm of their hand with the M8. These medical tablets are powerful enough to handle software used on traditional medical computers, without all of the bulk.
Antimicrobial Coatings: Cleaner and Safer
While hospitals have increased their sanitation protocols during this pandemic, there is simply never enough. As soon as an area in your medical grade environment is touched, it becomes a liability. But what if this effect could be lessened? Medical tablets like the T13 from Tangent do just that. The T13 features an antimicrobial enclosure which can reduce the spread of germs in the hospital. The enclosure mitigates the growth of harmful bacteria across the computer's surfaces, and thus your hospital as well.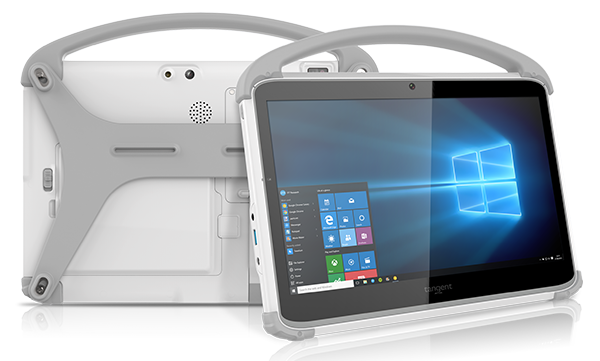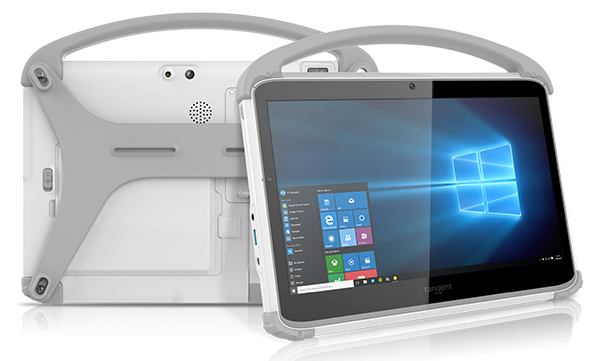 The T13 can be used by multiple doctors and nurses while helping maintain a cleaner medical grade environment. It also can feature a barcode scanner to aid your workers in their cataloging.
Create A Better Medical Grade Environment With Tangent
Your hospital is a site of innovation and you should not let the pandemic get in the way of this. The right medical tablets can help your medical grade environment remain an inviting place for all. Learn more by contacting Tangent Sales today.