While it may be tempting to think that all computers are created equal, this simply is not the case. Every computer is built for a specific purpose whether or not it is labeled as such. Industrial grade computers are computers that are designed for industrial applications like manufacturing and oil processing. Industrial grade computers differ from commercial computers in a number of ways that make them more versatile and well suited for industrial use.
Industrial Computer Applications
The biggest difference between an industrial computer and a commercial computer is in their applications. A commercial computer is generally designed for use in an office setting. This allows for commercial computers to be built less ruggedly than industrial grade computers. Commercial computers also have the benefit of working in air conditioned spaces, meaning that they do not have to use advanced cooling systems. Commercial computers also do not have to operate on a 24/7 basis, meaning that they can be built to consume more power.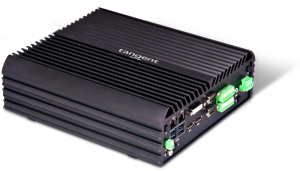 Each industrial computer is designed to handle situations that a commercial computer simply could not. Take the Rugged Mini E3 by Tangent for instance. With a rugged, shock and vibration rated chassis, the Rugged Mini E3 industrial computer is capable of being used in nearly every industrial setting. In manufacturing, this industrial grade computer's extreme temperature operating range from -13°F to as hot as 158°F means that it can handle nearly every environment. With an advanced, fanless cooling system, the Rugged Mini E3 is able to operate on a 24/7 basis without needing to be dusted constantly.
Longer Lifetime In Harsher Environments
Because commercial computers are used in the same environments as people, they are able to be built with less stringent guidelines than industrial grade computers. While this may be fine for use in the office, this simply would not do on an oil drilling platform off the coast. Industrial grade computers are built rugged, smart, and to last. With industrial grade computers like the Rugged Mini O from Tangent, there is virtually no worrying about if your computer system will hold up.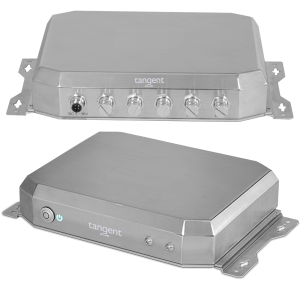 The Rugged Mini O industrial computer is built to the toughest specifications possible. With an IP69K fully waterproof enclosure, this industrial grade computer can be used virtually anywhere. A solid state drive allows the Rugged Mini O to operate in areas where vibration and shock would render lesser computers worthless.
Versatile And Customizable
Tangent's entire lineup of rugged industrial grade computers has the ability to help your industrial facility run longer and more productively. With industrial computers as small as a book to ones as powerful as industrial workstations, there's an industrial grade computer that will fit your need perfectly.