As the nation looks towards reopening, industrial sectors around the country will need to rethink how they do business. As our economy recovers, it will be at the expense of sectors unwilling to transform the way they operate. Keeping your business looking toward the future is crucial to maintaining a healthy and successful company. To that end, here are three ways to help businesses in the industrial sector get back on track.
Make Use Of New Technology
With coal consumption recently falling behind renewable energy, it is becoming more clear that new technologies are being mainstream. Ensuring that your factory, food processing plant, or industrial business is making use of these technologies is crucial to recovering. Besides ensuring that your business is making full use of green technology, there are other ways to keep your business ahead of the curve. For instance, the use of the most advanced industrial PCs can be a game changer for recovering from this crisis.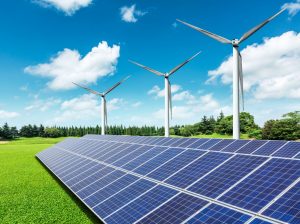 Transform Your Facility Into A Smart Factory
With advanced industrial PCs, your facility can begin the transformation into a smart factory. A smart factory is a factory that uses industrial PCs to create a fully networked factory. With a combination of industrial PCs, sensors, and networking, your factory can see productivity increase dramatically. This process of transitioning to a smart factory is being coined as Industry 4.0, a new industrial revolution of sorts.
Utilize Industrial PCs To Their Fullest
It is becoming more clear that the path forward for many industrial facilities is to take advantage of new technology and transition into a smart factory. With Tangent industrial PCs, this can be easily accomplished. Tangent has a wide range of industrial PCs, ranging from mini industrial PCs to full panel PCs. From touchscreen industrial PCs, to ones that can withstand extreme temperatures, there's a Tangent industrial PC that can help your facility.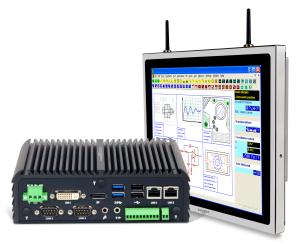 Transition Into The Future With Tangent
With Tangent industrial PCs, the future does not have to be as murky as it is now. Tangent industrial PCs can help your facility transition into a smart factory and be ready for the future of manufacturing.