Powerful Medical Panel PCs to Meet Your Needs
Tangent's lineup of Medical Panel PCs are designed to exceed the need of the hospital setting. All of our Medical Panel PCs are UL/cUL 60601-1 and IEC 60601-1 Certified, run industry standard EMR software, and feature widescreen displays. Our Medical Panel PCs have a fanless design, making them resistant to dust build up and keeping IT maintenance down. With flexible mounting options, there's a PC from Tangent that can fit in virtually every space.These features make Tangent Medical Panel PCs the ideal panel PCs for any job in the hospital.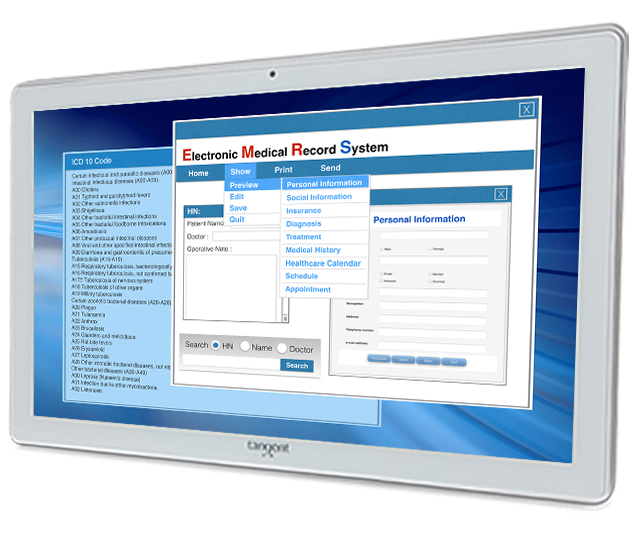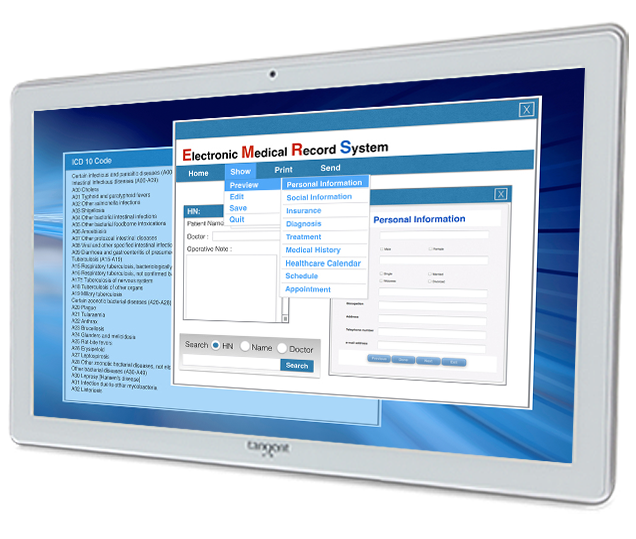 Dual Factor Authentication
While not legally required, dual factor authentication is fast becoming the standard for data security across multiple sectors, including medical. Having dual factor authentication on your devices ensures that only verified personnel are looking private information such as patient records. That's why Medical Panel PCs like the Medix T22B can be equipped with both a smartcard reader and RFID module. These modules can be built into the computer, allowing for easy access to medical staff and saving IT from having to keep track of third party dongles.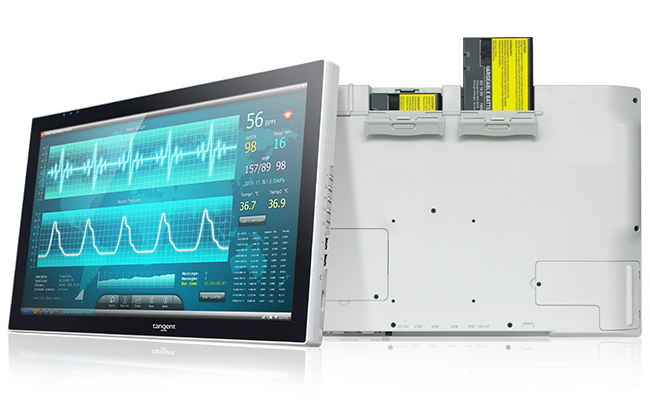 Fanless: Quieter, Healthier
No one likes working in a noisy environment, and computer fans can quickly turn a silent room into an obnoxious one. Even worse for hospitals, computer fans turn medical computers into dust repositories that can trap harmful bacteria and promote Nosocomial infections. Tangent Medical Panel PCs like the Medix KW Line are fanless, sporting passive cooling systems that are quieter and healthier than traditional fan cooling systems. Having fanless medical PCs inhibits dust build up, promotes sanitary environments, and helps doctors focus on their patients and not on the rattling of their PC.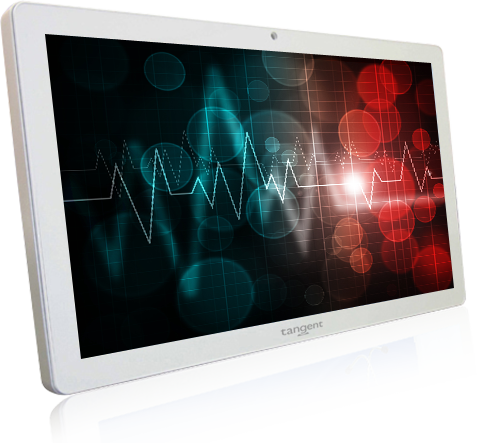 Webcams and Microphones
Everyone's smartphones these days have front facing cameras that allow them to interact with family, coworkers, and friends as thought they were face to face. Medical Panel PCs like the Medix E22B are equipped with a powerful front facing camera and microphone, allowing for doctors to communicate with their patients in recovery in a friendly and personable manner. These webcams can also be used by doctors to attend virtual meetings, take pictures for later study, and even by patients to communicate with loved ones while in the hospital. The fanless design of Tangent Medical Panel PCs comes into play here, making sure that video calls don't have a loud humming constantly chugging away in the background.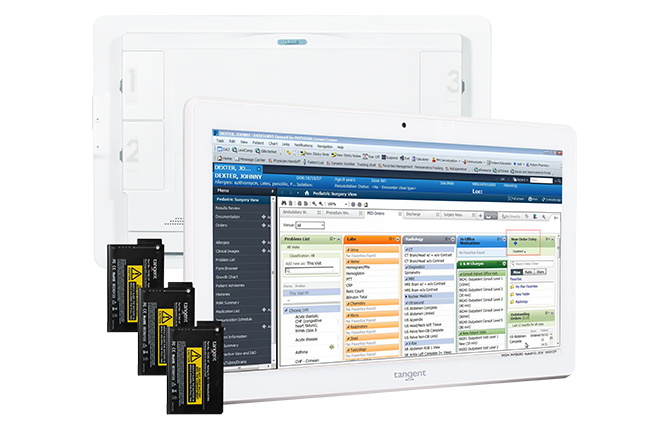 Waterproof, Germ Proof, and Everything in Between
Tangent's lineup of fanless Medical Panel PCs are IP rated to be water resistant, allowing for them to be easily cleaned without worry of damage. They also feature antimicrobial enclosures, which inhibit the growth of harmful bacteria across the enclosure of the PC and help keep infection rates down. Every one of our Medical Panel PCs are UL/cUL 60601-1 and IEC 60601-1 certified, and ready to be used near patients without worry.