When looking for ways to make your factory more efficient, there are a number of options to consider. One of the prime ways to make the most of your facility is to equip it with mini PCs. Mini PCs are small, compact industrial computers that can do the work of larger industrial computers without taking up as much space or power. With Mini PCs, factories and industrial facilities can streamline their operations while reducing costs.
Mini PCs: Save Power And Money
One of the major advantages of deploying mini PCs in a facility is their ability to use a wide range of power inputs. This not only allows them to access power from any machinery they are attached to, but it also allows them to save on energy costs compared to larger industrial computers. Mini PCs like the Rugged Mini E3 from Tangent have a wide range of voltages going from as low as 9 VDC to as high as 48 VDC.
With this range of input powers, mini PCs can not only take the place of larger industrial computers, they can also be used in situations where their larger counterparts can not. Mini PCs work great as in-vehicle computers on forklifts and industrial machinery, as well as attached directly to stationary industrial machinery.
Usable In Any Environment
While some industrial computers claim to be able to operate in any environment, this is not always the case. But mini PCs are an exception to this, being built in a rugged manner that combined with their small form allows them to be used in virtually any environment. The Rugged Mini O from Tangent is IP69K certified water and dust proof.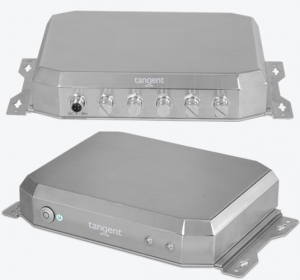 Mini PCs with the IP69K certification have the highest possible waterproof rating, making them nearly impossible for water to penetrate. Not only does this mean that this mini PC can take the occasional water stream, but it can be used in areas that see constant condensation and evaporation like in meat processing plants.
Space Efficient
The most obvious advantage of using mini PCs in a facility is that they take up virtually no room whatsoever. Mini PCs like the Rugged Mini Q1 from Tangent are less than 5 inches across, making them the perfect industrial computer for use when space is of the essence. The Rugged Mini Q1 also comes with standard VESA mounting, allowing it to be mounted directly behind a computer monitor for maximum space efficiency. With mini PCs, your facility can make the most of its limited space.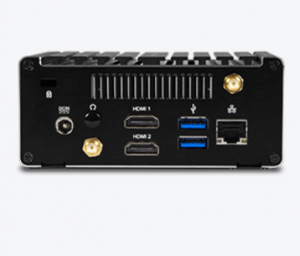 Mini PCs: Efficiency At Its Max
Mini PCs help industrial facilities save time, energy, space, and — most importantly — money. With Tangent's line of mini PCs, your facility can see its true efficiency unleashed.