Medical misinformation has been a constant problem since the internet first arose, but especially so during this pandemic. There are countless websites out there that give readers the impression that what they are reading is a fact-based, reliable source of information. These websites can lead your patients to making adverse decisions about their care. It has never been more important to ensure that your patients have access to trusted medical information on a constant basis. While medical misinformation remains a problem, there is something your hospital can do. Here are a few ways you can help your patients gain access to reliable information by using your existing medical computers.
Build Out Your Medical Portal
One of the easiest ways for your hospital to combat medical misinformation is by creating or updating a portal. Your hospital may already have a patient portal where they can book appointments and chat with their doctors. This same virtual space is also conducive to learning. New features like a medical information library will immediately gain your patient's trust because they are already familiar with the portal structure.
If you don't have a patient portal, consider making one. Doctors can regularly update these portals with their own advice on medical conditions and current medical trends. They can take inspiration from their own work to do this. Say a doctor is discussing the best ways to control diabetes with a patient. Doctors can then write up highlights from this conversation for the portal, as other patients may find it worthwhile.
Why Medical Computers Are Important For Combating Medical Misinformation
Medical computers are a key facet in combating medical misinformation. For starters, they are designed for hospital and clinic use. The M24T from Tangent is one medical computer that can help your doctors in their efforts.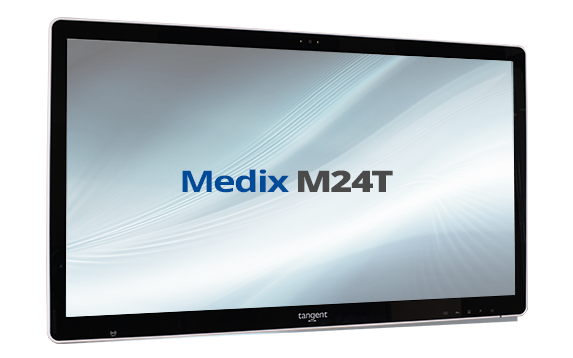 The M24T is a fast and reliable medical computer. With a NVMe slot for storage, the M24T has the capacity to load programs up to 30 times faster than traditional HDD systems. This allows your doctor to spend less time waiting for their computer to stop lagging, and more time with their patients.
Have An "AMA" Section On Your Portal To Counter Medical Misinformation
An "AMA" is an open forum where patients are allowed to ask your doctors anything. By facilitating these interactions on your portal, you can effectively control which types of answers your patients are looking at. The benefit of an AMA is that some questions can be asked anonymously, sparing patients from potential embarrassment.
Your patients can feel comfortable asking your entire medical team questions that may seem trivial to your doctors but very important to the patients. Your patients will no doubt seek out this information on their own, and with an AMA you can ensure they get the best results.
Build A Better Patient Care Portal With Tangent
Tangent offers a robust lineup of medical computers designed to be easy to use and lightning fast. These medical computers can help your patients further understand medical advice, and combat medical misinformation. For more information, contact Tangent Sales today.