In today's rapidly advancing world of technology, businesses across industries are constantly seeking innovative solutions to enhance productivity and streamline operations. As the demand for seamless human-machine interaction continues to rise, Panel PCs have emerged as an invaluable asset for various industrial applications. In this blog post, we will delve into the world of Panel PCs and explore the exceptional offerings of Tangent's Panel PCs, available at tangent.com/industrial-pcs/panelpc.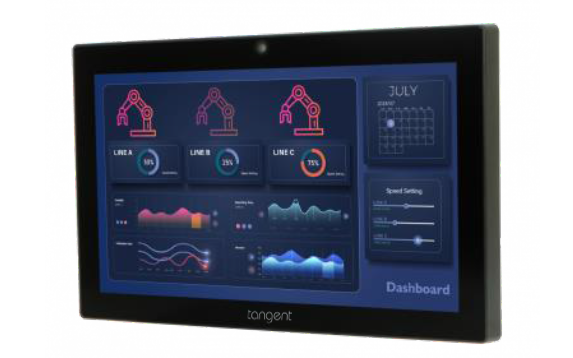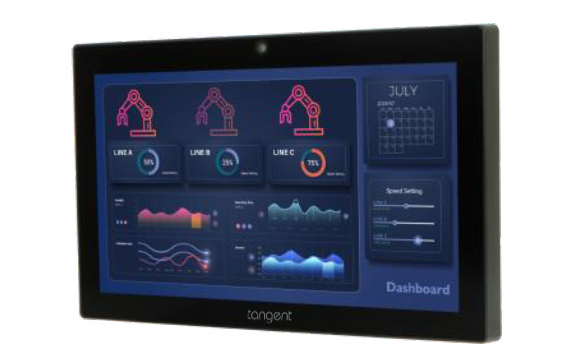 Unmatched Performance and Durability:
Tangent's Panel PCs are built to withstand the toughest industrial environments while delivering exceptional performance. Designed with industrial-grade components, these rugged devices offer reliability and longevity, ensuring uninterrupted operations. Whether it's extreme temperatures, vibrations, or dust, Tangent's Panel PCs are up to the challenge, making them the ideal choice for industries such as manufacturing, logistics, automation, and more.
Versatility and Flexibility:
One of the key advantages of Tangent's Panel PCs is their versatility. These all-in-one devices combine a high-resolution touchscreen display, a powerful processor, and a multitude of I/O ports to cater to diverse industrial needs. With options ranging from compact sizes to larger displays, Tangent's Panel PCs can seamlessly integrate into any workspace, whether it's a production line, control room, or warehouse.
Enhanced User Experience:
Tangent understands the importance of an intuitive user interface and has designed their Panel PCs with this in mind. The responsive touchscreens offer a user-friendly experience, allowing operators to navigate through applications and data effortlessly. Furthermore, with multitouch functionality and gesture control, Tangent's Panel PCs provide an interactive and engaging platform, enhancing overall productivity and reducing the learning curve.
Advanced Connectivity and Expansion Options:
Tangent's Panel PCs come equipped with a comprehensive range of connectivity options to meet the demands of modern industrial environments. From USB and HDMI ports to LAN and serial ports, these devices offer seamless integration with a wide array of peripherals and equipment. Additionally, Tangent's Panel PCs support wireless connectivity, allowing for real-time data transfer, remote monitoring, and increased mobility.
Future-Proof Solutions:
Investing in Tangent's Panel PCs means investing in future-proof technology. With the rapid evolution of industrial automation and IoT (Internet of Things), Tangent's devices are designed to adapt and scale alongside technological advancements. These Panel PCs are compatible with the latest software platforms, ensuring businesses can harness the power of emerging technologies without the need for frequent hardware upgrades.
Dedicated Customer Support:
Choosing Tangent means gaining access to their excellent customer support services. With years of industry experience, Tangent's knowledgeable team is committed to providing prompt assistance, from pre-purchase inquiries to after-sales support. Their expertise ensures that customers receive tailored solutions that align with their unique requirements, maximizing the value of their investment.
Tangent's Panel PCs exemplify the epitome of reliability, performance, and innovation in the industrial computing landscape. These powerful and versatile devices unlock new possibilities for industries seeking to enhance efficiency, productivity, and connectivity. With a commitment to durability, seamless integration, and exceptional customer support, Tangent's Panel PCs offer a future-proof solution that can elevate your industrial operations to new heights. Visit tangent.com/industrial-pcs/panelpc to explore Tangent's extensive range of Panel PCs and revolutionize your business today.