New advancements in medical grade technology are made every day, and Tangent is at the forefront of medical grade computer development. As the role of digital information like Electronic Medical Records (EMR)s and Electronic Health Records (EHR)s in healthcare continues to increase, having the fastest possible access to this information will be vital in providing quality healthcare. At Tangent, our line of all-in-one medical computers is constantly being reimagined to give healthcare professionals the speed and ease of access they need.
Tangent Medical Grade Computers: Touchscreen Enabled
Unlike other medical grade computers, medical all-in-one computers from Tangent are equipped with fully sanitizable touchscreens. These touch screens allow medical computers like the M24T from Tangent to operate as both a tablet and medical computer.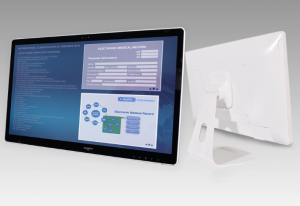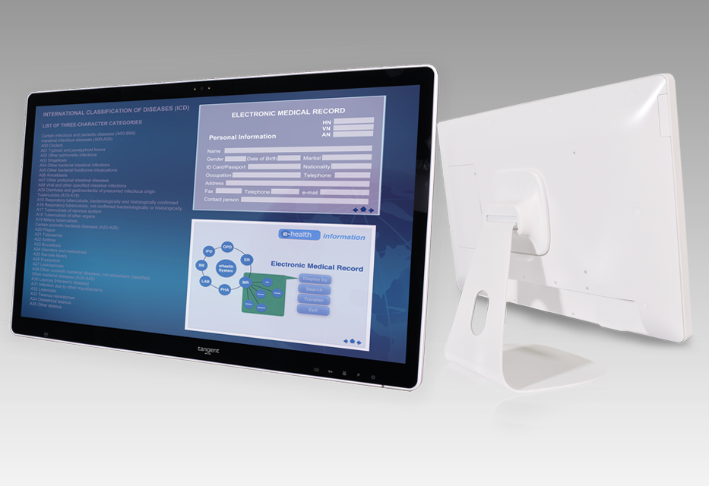 With this touchscreen, doctors and nurses alike can quickly and easily access patient information. These screens are fully sanitizable with alcohol based cleaners, ensuring that the risk of interhospital transmission of diseases remains low. In addition, Tangent medical all-in-one computers come with a fully antimicrobial enclosure as an added buffer against harmful pathogens.
The Latest Technology Built In
Tangent builds their medical computers with the latest technology and processes in mind. Medical computers like the E24B from Tangent are equipped with 8th generation Intel processors for maximum efficiency when working with medical programs. With up to an immense 32 gigabytes of RAM, this medical all-in-one computer is capable of multitasking with multiple pieces of medical software at once. With this speed and multitasking capabilities also comes the benefit of RFID and smartcard reader technology, allowing doctors and nurses easy access to these medical computers without having to constantly log in and out.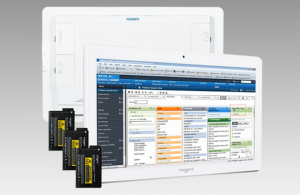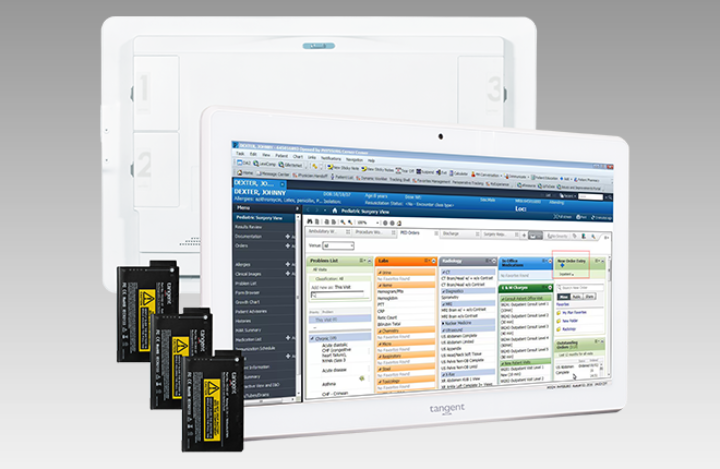 Built For Every Medical Setting
Tangent medical all-in-one computers set themselves apart in their ability to operate in nearly every medical environment. From local area health centers to aged care centers, from public hospitals to private hospitals, from mental health institutions to the dentist office, there is a Tangent medical computer built for it. With medical all-one-one computers, you don't need to choose between a tablet with 24/7 battery life and a stationary medical computer; you can have both.
Tangent Medical Computers: The Perfect Fit
Every medical institution can benefit from medical all-in-one computers in their arsenal of medical technology. Tangent consistently raises the bar in medical computer development by creating multipurpose, exceptionally fast, and safe medical computers.