While the current situation the world faces is unprecedented, the healthcare industry has stepped up to make sure that the world remains as safe as possible. Hospitals around the country have made due with limited supplies as supplies of PPE. Working around the clock, hospitals and healthcare workers have stepped up to the plate and are working 24/7 to test individuals and treat patients. With hospitals and healthcare workers working 24/7, shouldn't the equipment they use also work 24/7?
Medical Grade Computers For 24/7 Use
Keeping your medical equipment working 24/7 is crucial to providing patients with the care they need during these times. In terms of medical equipment, the most versatile and useful may be medical grade computers. Medical grade computers, like the Medix M24T from Tangent, are designed from the ground up for medical use.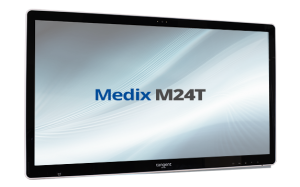 Medical grade computers feature an antimicrobial enclosure which mitigates the growth of microbes on their surfaces. Furthermore, they make use of features like their uninterrupted battery storage (UPS) to operate even when hospitals do not have power. This allows medical grade computers to be fully usable in emergency situations.
Sanitizable Computers For 24/7 Use
Note every medical grade computer is made equal. The Medix T24B sanitizable computer from Tangent is unlike other medical grade computers in that it is a fully sanitizable computer. A Sanitizable computer is a medical grade computer that features an IP certified water resistant screen. The IP65 rating of the Medix T24B sanitizable computer allows it to be regularly cleaned with traditional cleaners and disinfectants without harming the medical grade computer.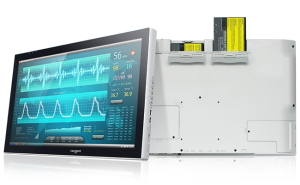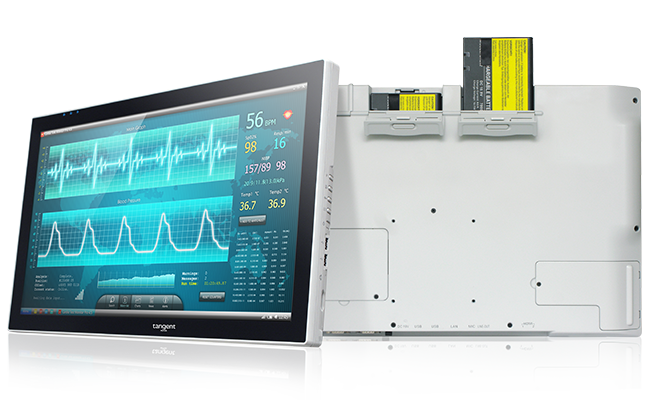 Sanitizable computers are perfect for situations where multiple medical personnel are interacting with the same medical grade computer, as it can be constantly disinfected.
Hot-Swap Batteries: No Plug Required
While all of Tangent's medical grade computers are designed to be used as fully as needed in the hospital, some are designed even past this point. As more pop-up clinics, mobile clinics, and field hospitals are set up, there may not be adequate power in these areas to support medical grade computer usage. However, with hot-swap battery technology, even areas without power can make use of medical grade computers and sanitizable computers.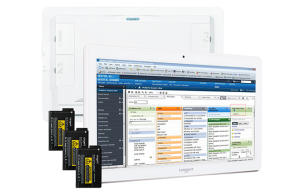 The Medix E22B sanitizable computer from Tangent features three hot-swap batteries, allowing it to run 24/7 without being plugged into an outlet. Simply have two batteries charging while one is in use, and this sanitizable computer can be fully utilized in a remote setting.
For 24/7 Use, Use Tangent
When sanitizable computers are needed to operate on a 24/7 basis, Tangent medical grade computers are the right pick. With hot-swap battery technology, IP rated water resistant screens, and UPS capabilities, medical grade computers from Tangent are here to help.