Hospitals have come to rely heavily on their medical computer infrastructure. Everything from billing information to patient medical histories are stored on digital devices. These devices have made the task of record keeping much easier for your workers. But they also make it much easier for criminals to access sensitive information. Hackers have taken to targeting businesses of every size, with no leeway given to vital industries such as healthcare. One slip-up can lock your workers out of their computers for days. This can cost your hospital a fortune, and create a PR nightmare. Hospitals need to focus on increasing their cybersecurity in order to avoid help being targeted for these attacks.
Ransomware Hacks Are Only Increasing
Ransomware attacks rose by an astonishing 62% from 2019 to 2020. These attacks don't just target the industrial sector, they have their eyes on hospitals as well. According to Dean Sittig, PhD, professor of biomedical informatics at the School of Biomedical Informatics at UTHealth in Houston, "Cybercriminals try every hospital, every day; every computer, multiple times a day."
These attacks work by targeting your employees, vulnerabilities in your medical computer system, or a combination of the two. Once they gain access to your system, they lock all of your files through encryption. They promise to unlock them once given a bounty. Hospitals pay these bounties in crypto currency. This leaves little hope of tracing the transaction and holding the cybercriminals accountable.
In 2019, a ransomware attack against a hospital locked staff out of their computers, causing them to miss early warning signs that ultimately led to the tragic death of an infant. These sorts of stories will only become more common as the ease at which hacks can occur as well as their payouts increase.
What Are Cybersecurity Authorities Doing?
After a cyber attack that took out a major U.S. oil pipeline, the federal government began taking ransomware attacks more seriously. As of now, the Biden administration has taken preliminary steps to address the crisis. These include encouraging more businesses to report attacks. Biden also met with 30 countries to address the issue. While concrete actions are still sparse, there are steps hospitals can take in the meantime to help fend off would-be attackers.
What Your Hospital Can Do To Ward Off Cyber Attacks
Here are some things your hospital can do to help stay safe:
Have mandatory cybersecurity training with staff that covers the basics of phishing
Limit internet access in your building
Have a cybersecurity consultant on retainer 
Keep all medical computers updated with the latest software updates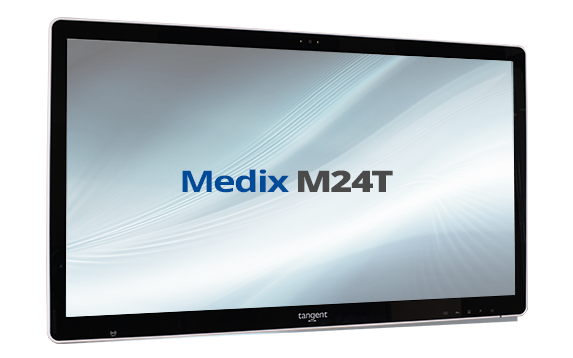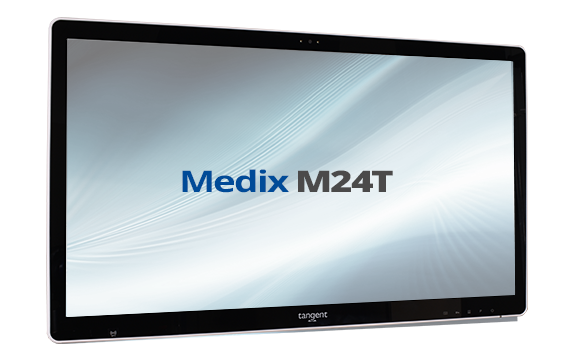 One of the major ways hackers can access systems is through computers with old, outdated software. The longer a piece of software has been out, the more time hackers have had to exploit it. New medical computers like the M24T have the latest versions of windows installed directly on them, which can help prevent cyber attacks. Tangent has a full lineup of medical computers built to help hospitals in their medical work, as well as being fully updated. For more information, contact Tangent Sales today.